"And we know that for those who love God all things work together for good, for those who are called according to His purpose." — Romans 8:28
Dear PCA Family,
Thank you for praying with MNA Disaster Response as we searched for the best staff member to coordinate our Sheds of HOPE ministry (SOH).  God has answered our collective prayers and provided a super talented individual to join our team!  DE Steve Britton has agreed to step into the role of MNA Disaster Response Specialist, Sheds of HOPE. My expectation is that, with your help, Steve will be onboard by August 1, just in time for the most dangerous days of the 2023 Atlantic Hurricane Season. I am praying that you will consider joining Steve's team with regular prayer and financial support.
Steve is a deacon at Delhi Presbyterian Church in Delhi, LA, a congregation united in love, trust, and mission with Presbytery of the Mississippi Valley.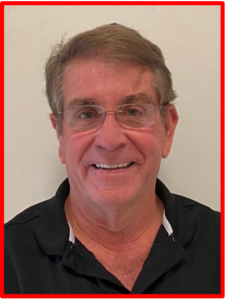 Steve's overall responsibility is to oversee, further develop, and expand the MNA Sheds of HOPE ministry, an important initiative of MNA Disaster Response. Since 2006 more than 1,822 Sheds of HOPE have been placed on the properties of disaster-crushed families; at today's cost that is over $3,600,000. To know the complete history of SOH please click here.
Steve's key areas of responsibility will be to:
Refine SOH designs and construction methods.
Develop readiness and rapid deployment methods.
Develop regional and church-wide training initiatives.
Develop strong relationships and sponsorships with suppliers.
Further develop/refine appropriate methods of follow-ups with SOH recipients.
Identify/develop SOH Key Leaders and regional construction teams and managers.
Bring awareness and promote SOH among churches and presbyteries.
Assist the MNA DR Facilitator in social, web-based, and IT resources development, relative to SOH, and their use.
Work in partnership with fellow MNA DR Specialists, Assessment Teams, First Responders, Site Managers, and local church leadership.to integrate SOH into new responses.
The PCA has over 378,000 members in over 1,900 congregations across 88 presbyteries. MNA's assigned responsibility is for direct assistance to those congregations within the U.S. and Canada.
As Steve begins connecting into the network he has his work cut out for him!  Steve is joining MNA and is charged with raising his own support in a similar way, as other MNA staff.  I commend him to you; please consider providing a startup gift designated for Steve and adding his ministry to your annual budget. Major disasters are happening more frequently and our workload assisting churches is full, so we are thankful that Steve will be in place soon.
The need is great for the type of leadership that Steve brings. Please welcome him as a worthy co-laborer in advancing God's Kingdom. Please invite him to visit with your diaconate and missions committee.  We consider it a privilege to have Steve in our leadership. You can reach Steve at sbritton@pcanet.org or at 318-348-3524.
Sincerely in Christ,
Arklie Hooten
MNA Disaster Response Director
Mission to North America / Presbyterian Church in America
To give a financial gift to Steve electronically please Click Here.
Or you can mail a designated gift for Steve's support to the following address:
Mission to North America
P.O. Box 890233
Charlotte NC  28289-0233